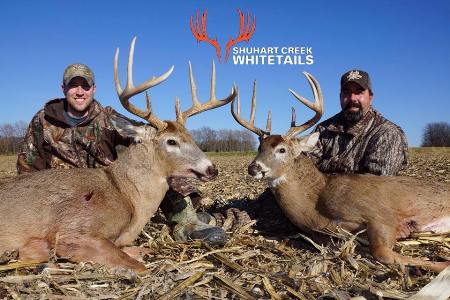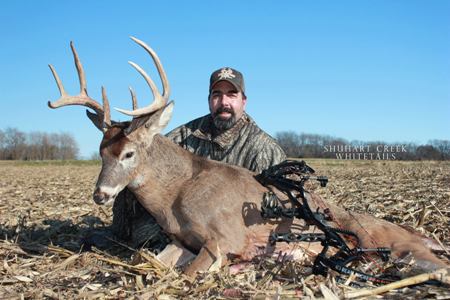 by Christina
Hunting season is well underway in Hancock County, and we've already seen a great deal of success during early hunts. At Shuhart Creek Whitetails, we have a diverse habitat, light hunting pressure and quality bucks, which all combine to ensure a great hunt.
Located less than a mile from the Mississippi River in West Central Illinois, the habitat found throughout our 2,500 acres of private land makes for prime hunting ground. Here, hunters will find hardwoods and white and red oaks; farm fields consisting of corn, soybean and wheat; and harvested food plots that include turnips, alfalfa, clover, oats and sugar beets.
Hunters visiting Shuhart Creek will have the opportunity to stay in our lodge, which is included in the price of the hunt. Featuring five bedrooms and room to accommodate eight to 10 guests, the lodge includes a stove, microwave, refrigerator, washer, dryer and cable television. In addition, a new deck and fire pit is currently being added.
To see continuous updates of the success found on our hunts, be sure to like our Facebook page. For more information on Shuhart Creek Whitetails or to schedule your hunt, contact Rich Burian at elkburian@sbcglobal.net or visit www.ShuhartCreekWhitetails.com.